IF ATTENDING IN PERSON, PLEASE NOTE THE LOCATION!
FREE TO FPA MEMBERS ($60 for in-person non-members; $40 fee for virtual non-members)
---
TOPIC #1: Self-Directed Retirement Accounts for Further Diversification
SPEAKER: Ryan Fischer
About the program: Are you and your clients seeking further diversification beyond stocks and bonds? If so, you will be interested to learn the benefits and features of a self-directed IRA/401k as a means to hold assets that can further diversify portfolios beyond traditional stocks and bonds, all while growing them in tax advantaged accounts. There are a wide variety of assets that can be held in these types of accounts from real estate to private placements to precious metals, or even distressed mortgage notes. The presentation will share some of the how to's, things to be aware of, types of investments, and what types of investors/clients might make a good fit for these types of accounts.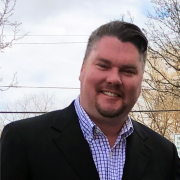 About the speaker: Ryan Fischer is a Villanova University graduate and fourth generation real estate investor. He is presently the Account Executive of CAMA Self-Directed IRA, LLC (dba CamaPlan). CamaPlan is a national company headquartered in Ambler, PA. Ryan has implemented plans and managed millions of dollars in real estate transactions. He has been able to increase his personal net worth and control many endeavors with the self-direction tools available. In addition to his hands-on experience, he has the opportunity to speak to many groups including real estate investors and brokers, CPAs, financial advisors, and mortgage professionals about the power and possibilities of IRA, 401(k), and qualified plan self-direction. Ryan's unique background, education, experience, and empirical information relating to business, finance, technical requirements, and overall management makes him a key element in the success of his clients controlling their own financial future.
TOPIC #2: Wealth Planning Across Life Stages – Strategies for clients in three key generations    
SPEAKER: Jeffrey R. Brooks
About the Program: The tax planning strategies that are most relevant to a particular client vary depending on the client's age, life stage and other contextual factors. Advisors can add significant value by recognizing the strategies that are most immediately relevant to their clients, and helping to implement these strategies on an individualized, context-sensitive basis. Join Jeff Brooks, a wealth strategist at Capital Group and former tax and estate planning attorney, as [she/he] explains the different planning strategies that should be top-of-mind for Millennial, Gen X and Baby Boomer clients, and how to evaluate these strategies based on individual client needs and circumstances.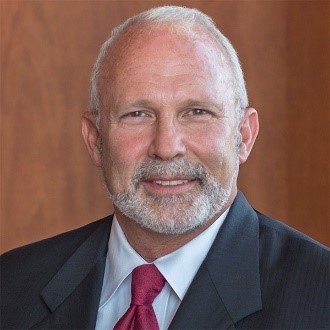 About the Speaker: Jeffrey R. Brooks is a wealth strategist at Capital Group, home of American Funds. He has 25 years of industry experience and has been with Capital Group for three years. Prior to joining Capital, Jeff worked in the role of senior wealth strategist at UBS Financial Services and before that in a similar role at Merrill Lynch/Bank of America. Earlier in his career, Jeff practiced law exclusively in the areas of probate, trust and estate administration and worked for a Probate Court. He received a juris doctor degree from the University of Missouri, Columbia and holds a bachelor's degree in journalism (broadcast sequence), also from the University of Missouri, Columbia.  Jeff is based in Los Angeles.
Continuing Education:
FPA NEO will request credit for these programs, which will total two hours of CE from the CFP® Board of Standards for CFP® designation holders. A general certificate of completion and one for CPA designees who feel the program satisfies their continuing education requirements will also be available.
Registration for this event is now closed. 
Add this event to Outlook Calendar.
Add this event to Google Calendar.
See all upcoming events.
https://www.fpa-neo.org/wp-content/uploads/RGB-FPA-Chapter-Northeast-Ohio.png
0
0
Lauren Smigelski
https://www.fpa-neo.org/wp-content/uploads/RGB-FPA-Chapter-Northeast-Ohio.png
Lauren Smigelski
2021-12-17 11:52:04
2022-04-20 15:15:26
April 2022 Education Meeting