FREE TO FPA MEMBERS ($60 for non-members)
TOPIC #1: Estate Planning for the Non-Traditional Family
SPEAKER: Maxwell A. Trubiano
About the presentation: We will discuss the essential considerations of estate planning for non-traditional families. With shifting demographics, the traditional nuclear family is no longer the standard, giving rise to diverse family structures, including, blended families from second marriages, single parents, widowers, unmarried cohabiting couples and grandparent-led households, among others. Each of these family configurations has unique financial and legal considerations when planning for the future. We will shed light on the specialized estate planning strategies for your clients who may have non-traditional families, ensuring that you are well-prepared to provide tailored guidance to your clients, addressing their specific needs while securing their family's future.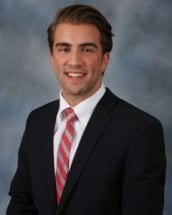 About the Speaker: Maxwell A. Trubiano is an Attorney with Cavitch Familo & Durkin. He practices in the Estate Planning Practice group. He advises individuals, families and businesses on estate planning, succession planning, estate and trust administration, and general business matters. Prior to joining Cavitch, Max graduated from the Cleveland-Marshall College of Law where he earned his Juris Doctor. While in law school, Max externed with the Cuyahoga County Probate Court. Max attended Miami University where he graduated from the Farmer School of Business receiving a degree in Accountancy with a focus in Business Legal Studies. Max is a native Clevelander and currently resides Downtown. He loves to experience all that Cleveland has to offer. His favorites include exploring the local food, art, and entertainment scene, and of course, cheering on the Browns, Cavs, and Guardians.

TOPIC #2: Guiding Owners Through Transition
SPEAKER: Tom Zucker
About the presentation: How advisors can help owners prepare and execute an effective M&A transaction. The best advisors have the ability guide an owner through the financial, emotional, and business sides of a transition process. Our conversations will explore how to determine if the business is ready, the market is ready, and most importantly if the owner is ready to sell their company. The presentation will help advisors develop a client centric approach to maximizing the sale of their client's business while preserving key family and relationships throughout the process.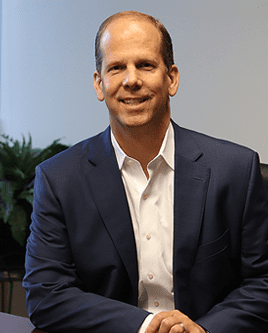 About the Speaker: Tom is the President and Founder of EdgePoint Capital, a boutique investment banking firm based in Cleveland. Since EdgePoint's founding in 2000, Edge Point has completed more than 275 domestic and international middle market M&A transactions totaling more than $1 billion in transaction value.Tom has over 25 years of transactional experience including an active and dynamic role in a family business. He has been honored nationally by Global M&A Networks Atlas awards as the 2018 Boutique Investment Banker of the Year, 2022 Boutique Investment Bank of the year,  a Smart 50 leadership award winner by Smart Business, and Cleveland Crains top 500 Most Influential Leaders in Cleveland.   Tom is an active civic leader and participates on several for profit and not-for-profit boards.
Continuing Education: FPA NEO will request credit for these programs, which will total two hours of CE from the CFP® Board of Standards for CFP® designation holders. A general certificate of completion and one for CPA designees who feel the program satisfies their continuing education requirements will also be available.
Reservation Policy: All attendees are encouraged to register in advance before noon 11/08/23 and walk-in reservations will be accepted on a space-available basis only. In person meeting cost is free for FPA members and $60 for non-members. If you reserve and are unable to attend, please call the office or email admin@fpa-neo.org to cancel by noon 11/08/23 to avoid a no-show reservation billing of $10.00.
Reservations
Members (In-Person): $0
Non-Members (In-Person): $60
Add this event to Outlook Calendar.
Add this event to Google Calendar.
See all upcoming events.
https://www.fpa-neo.org/wp-content/uploads/RGB-FPA-Chapter-Northeast-Ohio.png
0
0
Lauren Smigelski
https://www.fpa-neo.org/wp-content/uploads/RGB-FPA-Chapter-Northeast-Ohio.png
Lauren Smigelski
2023-10-05 12:38:46
2023-10-20 11:33:11
November 2023 Education Program