Webinar: Planning for Care
Education Meeting
February 4, 2021
9:00 am - 10:00 am
Location: Zoom
About the Program: Many people spend months planning for vacations, years planning for children or decades planning for their financial futures.  However, most people spend little to no time planning for the care they will likely need as they age.  There are many reasons for this failure to plan, ranging from lack of information, to fear or even religious beliefs, but ultimately most of us will find ourselves in the position of needing to make such plans, either for ourselves or our loved ones.  In this session, you will learn about how to discuss the need to plan for care with your clients and the basics of the care planning process.  An essential component to care planning involves financial planning as the care required can be quite expensive. Care planning also involves the need to establish trusting relationships with your clients as they are asked to provide personal details about themselves and their wishes for their lives as they age. We will talk about options for care and how to plan for care for oneself or for aging family members to assist you in addressing the concerns of clients of any age.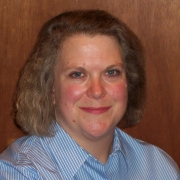 About the Speaker: Sarah Parran is a geriatric care manager who founded Senior Care Connections, LLC in 2003.  As a geriatric care manager, she works with clients and their families to assess their current functional status and develops plans with them to address both their immediate concerns and their long-term care needs.  She is a masters-prepared social worker with over 30 years' experience in the fields of health care and aging.  She is a licensed independent social worker with supervisory designation and holds a care management certification from the National Academy of Certified Care Managers. Sarah worked at University Hospitals of Cleveland for 18 years, first as a clinical social worker and then as the Director of Social Work for 12 years.  She is an adjunct instructor at the Mandel School of Applied Social Sciences at Case Western Reserve University and has been a clinical instructor at the CWRU School of Medicine.
Continuing Education – FPA NEO will request credit for this program, which will offer one hour of CE from the CFP® Board of Standards for CFP® designation holders. A general certificate of completion and one for CPA designees who feel the program satisfies their continuing education requirements will also be available. You must be attentive on the webinar for at least 50 minutes of programming to receive credit.
Reservation Policy – This webinar program is complimentary and all attendees are encouraged to register in advance to ensure there is time to receive appropriate webinar login credentials.
Add this event to Outlook Calendar.
Add this event to Google Calendar.
See all upcoming events.
https://www.fpa-neo.org/wp-content/uploads/RGB-FPA-Chapter-Northeast-Ohio.png
0
0
Lauren Smigelski
https://www.fpa-neo.org/wp-content/uploads/RGB-FPA-Chapter-Northeast-Ohio.png
Lauren Smigelski
2020-12-08 13:48:58
2021-01-26 08:15:28
Webinar: Planning for Care