Webinar: FAFSA Changes that WILL Impact Your Clients
Education Meeting
May 20, 2021
9:00 am - 10:00 am
Location: Zoom
About the program: Unbeknownst to most, the COVID relief bill passed at the end of 2020 included some significant changes to the FAFSA. These changes will likely be a huge disruption in the college planning landscape that will require new strategies for your clients. There are distinct winners and losers with the new legislation. These changes sit on top of the massive changes to the college process in the last 2 years, including how colleges award scholarships, ACT testing cancellations and rules for how/when colleges can offer deals to families. This presentation will educate advisors around the impact the changing landscape will have on their clients and provide opportunities to be able to work with multiple generations!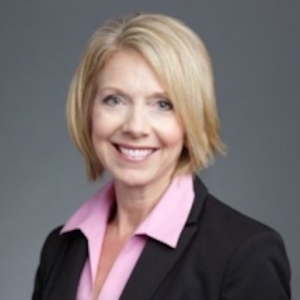 About the speaker: As Education and Partnership manager at College Inside Track, Cozy Wittman speaks nationally about college search, educating families and training financial advisors and other professionals who work with families with high schoolers. College search has become increasingly complex, the nuances hard to understand; Cozy is passionate about dispelling myths that cost families money! Cozy is excited to connect with organizations and families interested in learning more about the complex college search process.  She is a mom of 5 kids with very different goals for college so she is no stranger to the challenges around college search.
Continuing Education – FPA NEO will request credit for this program, which will offer one hour of CE from the CFP® Board of Standards for CFP® designation holders. A general certificate of completion and one for CPA designees who feel the program satisfies their continuing education requirements will also be available. You must be attentive on the webinar for at least 50 minutes of programming to receive credit.
Reservation Policy – This webinar program is complimentary and all attendees are encouraged to register in advance to ensure there is time to receive appropriate webinar login credentials.
Reservations
Non-Members (In-Person): $15
Add this event to Outlook Calendar.
Add this event to Google Calendar.
See all upcoming events.
https://www.fpa-neo.org/wp-content/uploads/RGB-FPA-Chapter-Northeast-Ohio.png
0
0
Lauren Smigelski
https://www.fpa-neo.org/wp-content/uploads/RGB-FPA-Chapter-Northeast-Ohio.png
Lauren Smigelski
2021-03-03 10:05:29
2021-03-03 10:08:28
Webinar: FAFSA Changes that WILL Impact Your Clients