Free for Members
Guests: $60
---
TOPIC #1: Is the Cloud Finally Lifting?  Recent Developments in Planning for and Administering Digital Assets
SPEAKER: David M. Lenz
About the Program: Increasingly our communications, our management of assets, and even the assets themselves are moving from the physical world to the digital world.  The complex maze of fiduciary laws, privacy laws, passwords, and terms-of-service agreements that govern these "digital assets" provide a variety of challenges both to individuals trying to get their affairs in order and to fiduciaries tasked with administering those plans.  This presentation will provide background and an overview of the new Ohio laws governing how fiduciaries can access digital assets, practical tips for how individuals can plan in advance to address these assets, recent Court rulings interpreting the statutes providing fiduciary access to digital assets, and an overview of the unique planning and administration challenges posed by Bitcoin and other cryptocurrencies.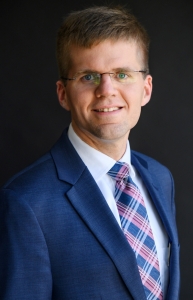 About the Speaker: David Lenz is the managing partner of Schneider Smeltz Spieth Bell LLP. His practice focuses on planning for and administering wealth transfer for individuals and families. He develops comprehensive plans that can involve complex charitable, retirement, and tax planning strategies, address commonly overlooked items such as digital assets and pets, and help families communicate their goals and purpose to the next generation. Beyond representing individuals with respect to their personal charitable planning, David also counsels organizations on issues ranging from formation and filing of applications for tax-exempt status for start-up nonprofit organizations to planned giving for established public charities and governance and compliance for private family foundations. David is certified by the Ohio State Bar Association as a specialist in Estate Planning, Trust, and Probate Law and was a part of the Ohio State Bar Association's subcommittee that led to the adoption of the Revised Uniform Fiduciary Access to Digital Assets Act in Ohio in 2017.
---
TOPIC #2: Be Prepared, Be Empowered: Key questions women should be asking to navigate their financial futures
SPEAKER: Leslie Geller
About the Program: Knowledge is power when it comes to being prepared for a spouse's death or a divorce, yet many clients don't even know the right questions to ask to access the information they need to insure their future financial security.  Although both spouses struggle with this problem, because of the prevalence of certain traditional gender roles, women in particular suffer the consequences of incomplete information when it comes to their rights and obligations upon death or divorce.  Advisors can make themselves trusted resources for the women in their books by showing them the types of questions that they should be asking their professional advisors during the financial planning process, and guiding them to the key pieces of information that they should be looking for in the responses.  Join Leslie Geller, a former tax and estate planning attorney, as she walks you through a hypothetical case study to highlight the potential pitfalls women may face upon the death of a spouse or divorce, the most important questions women should be asking to avoid these pitfalls, and the essential information women need to insure they feel empowered and prepared to manage their financial futures.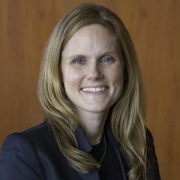 About the Speaker: Leslie Geller is a wealth strategist at Capital Group. She has 12 years of industry experience and joined Capital Group this year. Prior to joining Capital, Leslie was a partner at Elkins Kalt Weintraub Reuben Gartside LLP where she advised high- and ultra high-net-worth clients on all matters related to taxation, wealth transfer and family governance. Before that, she was an associate at Clearly Gottlieb. She received an LLM in taxation from New York University School of Law, a juris doctor from Boston College Law School and a bachelor's degree from Washington and Lee University.  Leslie is based in Los Angeles.
---
Continuing Education – FPA NEO will request credit for these programs, which will total two hours of CE from the CFP® Board of Standards for CFP® designation holders. A general certificate of completion and one for CPA designees who feel the program satisfies their continuing education requirements will also be available.
Reservation Policy – All attendees are encouraged to register in advance before noon 02/19/20 and walk-in reservations will be accepted on a space-available basis only.  Meeting cost is free for FPA members and $60 for non-members.  If you reserve and are unable to attend, please call the office or email admin@fpa-neo.org to cancel by noon 02/19/20 to avoid a no-show reservation billing of $10.00.
Reservations
Members: $0
Non-Members: $60
Add this event to Outlook Calendar.
Add this event to Google Calendar.
See all upcoming events.
https://www.fpa-neo.org/wp-content/uploads/fpa-neo-logo.png
0
0
Lauren Smigelski
https://www.fpa-neo.org/wp-content/uploads/fpa-neo-logo.png
Lauren Smigelski
2019-11-25 15:22:02
2020-01-16 14:17:45
February 2020 Education Meeting