---
TOPIC #1: Property & Casualty Insurance for the Aging
SPEAKER: Michelle Hirsch
About the Program: As clients age and wealth shifts, insurance protection needs to adjust with it. However, it is often overlooked to have an insurance strategy as part of a wealth management portfolio. This course will provide a high-level overview of personal insurance and the unique risks faced by aging adults as they consider events like downsizing or transitioning to assisted living. It also examines the importance of an insurance audit and how preparing this analysis strengthens the relationship between clients and their financial advisors.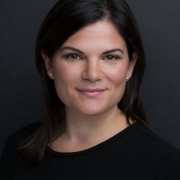 About the Speaker: For over 15 years, Michelle has managed department operations, marketing, and overall corporate business development at Brunswick Companies. Working with all of the business units internally, as well as external sources of influence, Michelle's main goal is to make sure Brunswick is at the forefront of the insurance industry. Michelle earned her MBA from Case Western University's Weatherhead School of Management and was named in the Class of 2008 Crain's Cleveland Business Top "Twenty in Their 20's" and Class of 2017 "Forty Under 40."
---
TOPIC #2: Be Prepared, Be Empowered: Key questions women should be asking to navigate their financial futures
SPEAKER: Leslie Geller
About the Program: Knowledge is power when it comes to being prepared for a spouse's death or a divorce, yet many clients don't even know the right questions to ask to access the information they need to insure their future financial security.  Although both spouses struggle with this problem, because of the prevalence of certain traditional gender roles, women in particular suffer the consequences of incomplete information when it comes to their rights and obligations upon death or divorce.  Advisors can make themselves trusted resources for the women in their books by showing them the types of questions that they should be asking their professional advisors during the financial planning process, and guiding them to the key pieces of information that they should be looking for in the responses.  Join Leslie Geller, a former tax and estate planning attorney, as she walks you through a hypothetical case study to highlight the potential pitfalls women may face upon the death of a spouse or divorce, the most important questions women should be asking to avoid these pitfalls, and the essential information women need to insure they feel empowered and prepared to manage their financial futures.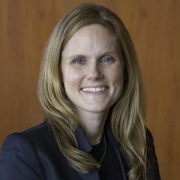 About the Speaker: Leslie Geller is a wealth strategist at Capital Group. She has 12 years of industry experience and joined Capital Group this year. Prior to joining Capital, Leslie was a partner at Elkins Kalt Weintraub Reuben Gartside LLP where she advised high- and ultra high-net-worth clients on all matters related to taxation, wealth transfer and family governance. Before that, she was an associate at Clearly Gottlieb. She received an LLM in taxation from New York University School of Law, a juris doctor from Boston College Law School and a bachelor's degree from Washington and Lee University.  Leslie is based in Los Angeles.
---
Continuing Education – FPA NEO will request credit for these programs, which will total two hours of CE from the CFP® Board of Standards for CFP® designation holders. A general certificate of completion and one for CPA designees who feel the program satisfies their continuing education requirements will also be available.
Reservation Policy – All attendees are encouraged to register in advance before noon 02/19/20 and walk-in reservations will be accepted on a space-available basis only.  Meeting cost is free for FPA members and $60 for non-members.  If you reserve and are unable to attend, please call the office or email admin@fpa-neo.org to cancel by noon 02/19/20 to avoid a no-show reservation billing of $10.00.
Reservations
Add this event to Outlook Calendar.
Add this event to Google Calendar.
See all upcoming events.
https://www.fpa-neo.org/wp-content/uploads/RGB-FPA-Chapter-Northeast-Ohio.png
0
0
Lauren Smigelski
https://www.fpa-neo.org/wp-content/uploads/RGB-FPA-Chapter-Northeast-Ohio.png
Lauren Smigelski
2019-11-25 15:22:02
2020-01-27 13:08:26
February 2020 Education Meeting