---
TOPIC #1: Planning for Care
SPEAKER: Sarah Parran, MSSA, LISW-S, CMC
About the Program: Many people spend months planning for vacations, years planning for children or decades planning for their financial futures.  However, most people spend little to no time planning for the care they will likely need as they age.  There are many reasons for this failure to plan, ranging from lack of information, to fear or even religious beliefs, but ultimately most of us will find ourselves in the position of needing to make such plans, either for ourselves or our loved ones.  In this session, you will learn about how to discuss the need to plan for care with your clients and the basics of the care planning process.  An essential component to care planning involves financial planning as the care required can be quite expensive. Care planning also involves the need to establish trusting relationships with your clients as they are asked to provide personal details about themselves and their wishes for their lives as they age. We will talk about options for care and how to plan for care for oneself or for aging family members to assist you in addressing the concerns of clients of any age.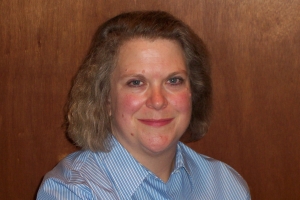 About the Speaker: Sarah Parran is a geriatric care manager who founded Senior Care Connections, LLC in 2003. As a geriatric care manager, she works with clients and their families to assess their current functional status and develops plans with them to address both their immediate concerns and their long term care needs. She is a masters-prepared social worker with over 30 years experience in the fields of health care and aging. She is a licensed independent social worker with supervisory designation and holds a care management certification from the National Academy of Certified Care Managers. Sarah worked at University Hospitals of Cleveland for 18 years, first as a clinical social worker and then as the Director of Social Work for 12 years. She is an adjunct instructor at the Mandel School of Applied Social Sciences at Case Western Reserve University and has been a clinical instructor at the CWRU School of Medicine.
---
TOPIC #2: Is the Cloud Finally Lifting?  Recent Developments in Planning for and Administering Digital Assets
SPEAKER: David M. Lenz, Atty
About the Program: Increasingly our communications, our management of assets, and even the assets themselves are moving from the physical world to the digital world.  The complex maze of fiduciary laws, privacy laws, passwords, and terms-of-service agreements that govern these "digital assets" provide a variety of challenges both to individuals trying to get their affairs in order and to fiduciaries tasked with administering those plans.  This presentation will provide background and an overview of the new Ohio laws governing how fiduciaries can access digital assets, practical tips for how individuals can plan in advance to address these assets, recent Court rulings interpreting the statutes providing fiduciary access to digital assets, and an overview of the unique planning and administration challenges posed by Bitcoin and other cryptocurrencies.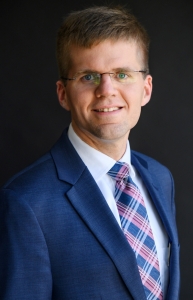 About the Speaker: David Lenz is the managing partner of Schneider Smeltz Spieth Bell LLP.  His practice focuses on planning for and administering wealth transfer for individuals and families.  He develops comprehensive plans that can involve complex charitable, retirement, and tax planning strategies, address commonly overlooked items such as digital assets and pets, and help families communicate their goals and purpose to the next generation.  Beyond representing individuals with respect to their personal charitable planning, David also counsels organizations on issues ranging from formation and filing of applications for tax-exempt status for start-up nonprofit organizations to planned giving for established public charities and governance and compliance for private family foundations.  David is certified by the Ohio State Bar Association as a specialist in Estate Planning, Trust, and Probate Law and was a part of the Ohio State Bar Association's subcommittee that led to the adoption of the Revised Uniform Fiduciary Access to Digital Assets Act in Ohio in 2017. 
---
Continuing Education – FPA NEO will request credit for these programs, which will total two hours of CE from the CFP® Board of Standards for CFP® designation holders. A general certificate of completion and one for CPA designees who feel the program satisfies their continuing education requirements will also be available. 
Reservation Policy – All attendees are encouraged to register in advance before noon 03/18/20 and walk-in reservations will be accepted on a space-available basis only.  Meeting cost is free for FPA members and $60 for non-members.  If you reserve and are unable to attend, please call the office or email admin@fpa-neo.org to cancel by noon 03/18/20 to avoid a no-show reservation billing of $10.00.
Reservations
Members: $0
Non-Members: $60
Add this event to Outlook Calendar.
Add this event to Google Calendar.
See all upcoming events.
https://www.fpa-neo.org/wp-content/uploads/fpa-neo-logo.png
0
0
Lauren Smigelski
https://www.fpa-neo.org/wp-content/uploads/fpa-neo-logo.png
Lauren Smigelski
2019-11-25 15:23:00
2020-02-21 16:03:40
March 2020 Education Meeting