Webinar: Hope in a Time of Challenge: The Cleveland Foundation's Response to Covid-19 and Racial Inequity Through Collaboration and Charitable Planning
Education Meeting
December 3, 2020
9:00 am - 10:15 am
Location: Zoom
SPEAKERS: Dale Robinson Anglin, Terri Bradford Eason, MBA, Sandy Lucas, Dave Stokley, JD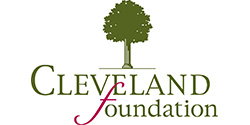 About the Program: This year has been filled with upheaval, change and, ultimately, signs of hope in our nation and throughout Northeast Ohio.  Dale Robinson Anglin, Program Director for Youth and Health & Human Services at the Cleveland Foundation, will discuss how the Foundation and its community partners are responding to the challenges of COVID-19 and developing initiatives to advance Racial Equity and Inclusion.  Members of the Cleveland Foundation's Gift Planning Team will explain how your clients can support these key initiatives using timely tax-wise charitable giving techniques.
About the Speakers: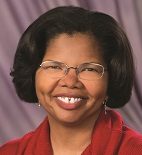 Dale Robinson Anglin joined the Cleveland Foundation in May 2017 as a consultant, and was hired in October 2017 as Program Director for Youth and Social Services. For the past 11 years, she was Associate Director for Programs at the Victoria Foundation in Newark, NJ. Prior to her role at the Victoria Foundation, Dale served as Director of Resource Development for New Community Corporation in Newark, as the Executive Director of the Association for Public Policy Analysis and Management, and was a social analyst for the Congressional Research Service, both in Washington D.C. Dale earned a bachelor's degree from Smith College, and a master's degree from the Goldman School of Public Policy at the University of California, Berkeley. Dale served on the Community Foundation of New Jersey board for nine years and she currently serves on the Charlotte Newcombe Foundation board. She is originally from Chicago, IL and is excited about living back in the Midwest.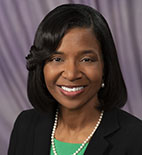 Terri Bradford Eason manages the Cleveland Foundation's Gift Planning Program as a member of the Advancement team. Her primary focus is cultivating relationships that help individuals establish current and deferred philanthropic funds, legacy gifts and charitable giving strategic plans. As such, Terri works closely with professional advisors and their clients to identify, create and provide charitable planning options tailored to achieve specific philanthropic goals. Terri joined the Foundation in October 2008 after gaining two decades of experience in the financial services industry. She had several positions with National City (now PNC). Terri has served the nonprofit community as a director on several area nonprofit boards. Currently, she serves on the Board of Cleveland Hearing and Speech Center, Northern Ohio Charitable Gift Planners Council, Milestone Autism Resources, Inc., AKA Educational Advancement Foundation, Inc., and member of the Board of Trustees for Ohio North First Ecclesiastical Jurisdiction.  Terri is a member of the National Black MBA Association, Inc., NAACP, Beta Gamma Sigma National Honor Society, Cleveland Chapter of Links, Inc., Top Ladies of Distinction, Inc. and Jack & Jill of America, Inc. She earned her Master of Business Administration degree from Cleveland State University and a Bachelor of Arts degree from Penn State University. Terri resides in South Euclid, Ohio with her husband Clayton Eason, Sr. and their two sons.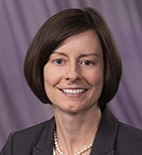 Sandy Lucas joined the Cleveland Foundation as a Gift Planning Advisor in March 2020. She collaborates with individuals, families and their professional advisors to develop charitable giving strategies that meet donors' philanthropic goals. She also helps the Cleveland Foundation's organizational partners identify both current and deferred giving opportunities. Sandy previously worked at the Catholic Community Foundation, most recently serving as Director of Planned Giving. Earlier in her career, Sandy was a partner at Schneider, Smeltz, Ranney & LaFond, P.L.L., in Cleveland, focusing her practice in the areas of estate planning, charitable giving, probate and trust administration. Sandy received her Bachelor of Arts degree in history and English from John Carroll University and her law degree from Case Western Reserve University. She is a member of the Northern Ohio Charitable Gift Planners, the Estate Planning Section of the Cleveland Metropolitan Bar Association, the Estate Planning Council of Cleveland and the Lawyers Guild of the Catholic Diocese of Cleveland.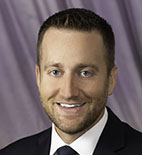 Dave Stokley joined the Cleveland Foundation's Advancement team as a Gift Planning Advisor in July 2019. He focuses on providing individuals, families and organizations with information regarding current and deferred charitable giving options. In addition, Dave works closely with professional advisors and their clients to identify those options that will achieve specific philanthropic planning goals. Prior to joining the Foundation, Dave ran The Cleveland Orchestra's gift planning program for several years. Dave previously held positions at the Cleveland Museum of Art and Stark & Knoll LPA. Dave serves as the President of Northern Ohio Charitable Gift Planners and is also on the Board of Directors of the Cleveland Baseball Federation. Dave maintains memberships with the National Association of Charitable Gift Planners, Northern Ohio Charitable Gift Planners, and Estate Planning Council of Cleveland. He earned his law degree from Ohio State University following undergraduate work at Wittenberg University.
Continuing Education – FPA NEO will request credit for this program, which will offer one hour of CE from the CFP® Board of Standards for CFP® designation holders. A general certificate of completion and one for CPA designees who feel the program satisfies their continuing education requirements will also be available. You must be attentive on the webinar for at least 50 minutes of programming to receive credit.
Reservation Policy – This webinar program is complimentary and all attendees are encouraged to register in advance to ensure there is time to receive appropriate webinar login credentials.
Add this event to Outlook Calendar.
Add this event to Google Calendar.
See all upcoming events.
https://www.fpa-neo.org/wp-content/uploads/RGB-FPA-Chapter-Northeast-Ohio.png
0
0
Lauren Smigelski
https://www.fpa-neo.org/wp-content/uploads/RGB-FPA-Chapter-Northeast-Ohio.png
Lauren Smigelski
2020-11-20 14:42:53
2020-11-23 13:48:23
Webinar: Hope in a Time of Challenge: The Cleveland Foundation's Response to Covid-19 and Racial Inequity Through Collaboration and Charitable Planning